Are you ready to open the 1st chapter of your career with Shree. L. R. Tiwari College aviation ?
Are You Ready To Open The 1st Chapter Of Your Career With One of the Top Colleges of Aviation -Shree. L. R. Tiwari College Of Aviation ?
Are you ready to open the 1st Chapter of your Career
with Shree L.R. Tiwari College of Aviation?
B.sc-Aviation | Affiliated to University of Mumbai
Shree L. R. Tiwari Degree College of Aviation, One of the Best Aviation Colleges in Mumbai, has fulfilled a selfless dream of making India the next big hub of Aviation. The Institution, a Rahul Education initiative, strives to educate and empower young Indians and equip them with tools to face the challenges faced in the world of Aviation. The College strives for all-round growth while providing a transition from studenthood to professionals, ready to take on the world by making higher education more accessible.
We believe that the road to development in India is through embracing the unique qualities and interests of every student that trusts us with their education. The college provides traditional as well as professional courses in the fields of Arts, Science, Commerce and Aviation. The availability of a wide range of courses ensures that students do not have to make compromises at the outset of their chosen career. This ensures that a student chooses a career that he/ she will excel at.
The College is built on the value that Education is an empowering process. In this view, we encourage transparency at all levels, from admissions to evaluation and ensuring that every student & parent has access to complete information and is not misled at any stage.
We strongly believe that our students deserve the BEST! Shree L. R. Tiwari Degree College of Aviation prides itself on amalgamating young and energetic instructors with experienced instructors that are masters of their fields. Following an extensive and stringent recruitment process, based on multiple rounds conducted by the HR, subject-matter experts/HOD and the Management, we ensure hiring people of merit and ability. Regular assessments follow these recruitments to ensure complacency does not set in.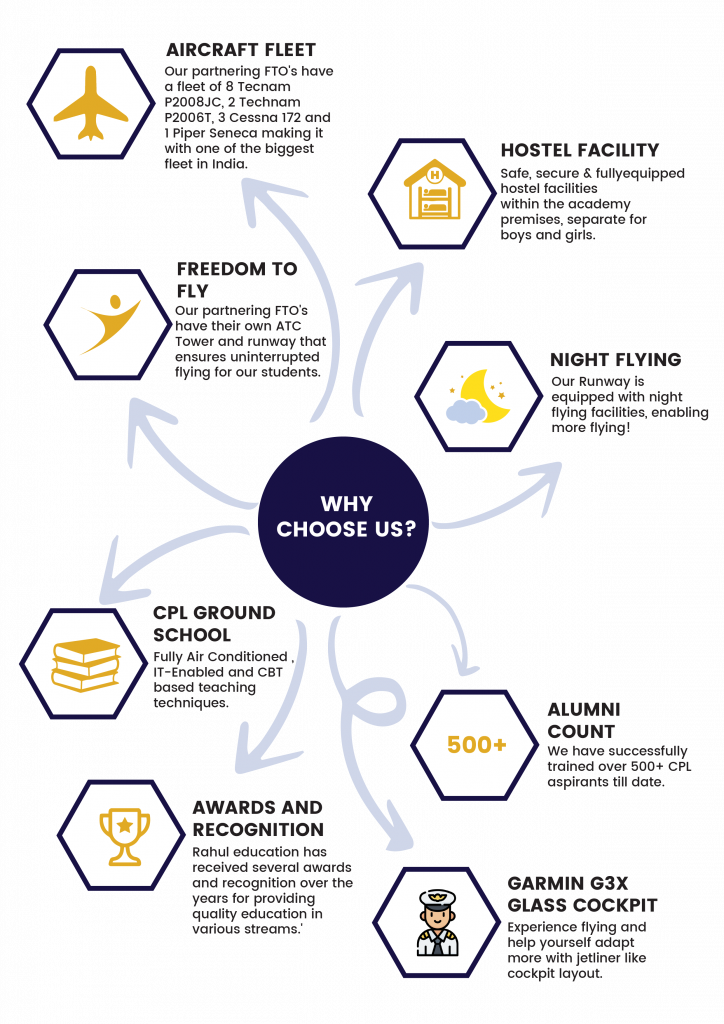 Shree L. R. Tiwari Degree College of Arts, Science and Commerce was established in 2018. The intent was to create a quintessential educational hub offering multiple courses in various disciplines at one place, thus reducing hurdles for students on the path of seeking knowledge. The years of higher education are critical towards building a career. Students must have access to an institution that not only follows a curriculum but also trains, guides and creates professionals out of them. This is exactly what SLRTDC strives to provide the students with.
well rounded education at aviation
SLRTDC is committed to providing aviation professionals and aspirants with a well-rounded education. Our faculty is made up of senior pilots who are well-versed in the operations of the Indian aviation industry.
Degree Course
Our B.Sc. and the soon to be approved M.Sc. in Aviation degrees offer pilots and other aviation professionals a way to contextually formalize their career-education nexus.
CPL / ATPL Training
Where better to learn to pass the notoriously difficult DGCA Pilot examinations? SLRTDC not only teaches you what you need to know in today's competitive aviation world, but it also broadens your horizons to new, fast learning techniques.
After your Pilot's License
There are numerous courses that can be taken after obtaining a formal CPL/ATPL in order to gain a competitive advantage in the job market. Today, a large number of pilots are vying for management positions; an additional course makes you a better professional!